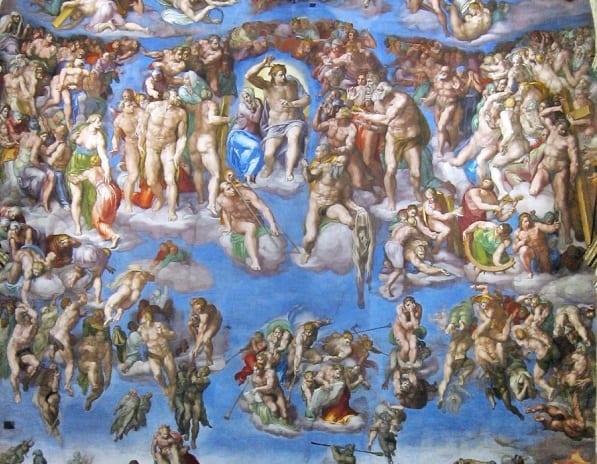 The Final Coming of Christ
Towards the latter part of Jesus' ministry, after He and His disciples had reached Jerusalem, Jesus foretold His final coming to His disciples (Matthew 24:29-35; Mark 13:24-31; Luke 21:25-33). Some people call this final coming the Second Coming of Christ; others call it the Day of Judgment. Whichever it is called, the Gospels tell us that it will be accompanied by cataclysmic events: the sun and moon will no longer give light, the nations on earth will be in dismay, people will die of fright as they witness the roaring of the sea and the waves, and the shaking of the powers of heaven. When that time comes, all the tribes of the earth will see the Son of Man coming in a cloud with power and great glory. The angels will gather the elect from all the ends of the earth. Jesus concluded by saying that heaven and earth will pass away, but His words will not pass away. Famous people have said things that are long remembered after their passing; but the words of Christ will remain forever because Jesus Christ is the Eternal Word; John's Gospel tells us that Jesus in the beginning was the Word, and the Word was with God, and the Word was God (John 1:1-1).
The main point of the Gospel passages regarding the Second Coming of Christ is about preparedness. What should one do in order to prepare for it? What it calls for is spiritual preparation – to have the right spiritual disposition to be ready to welcome Christ when He comes again.
Do you have a plan to prepare yourself for the Day of Judgment? Whether or not you already have one, consider these two points:
First, on what do we base our hopes? Do we base our hopes on the world becoming a Utopia? Shouldn't we rather base our hopes on the kingdom of God in heaven? This does not mean that we should not care about the well-being of our fellow human beings on this earth. If that were the case, then we would never get to heaven. What it means is that we ought to continue to do everything we can to be honest and just, to make the world a better place to live in for all, to do the right thing out of love of God and neighbor, but we must remember that our existence on this passing earth is temporary, and our ultimate destination is to be with God forever in heaven. Otherwise, we may forget about God or disregard Him, and lose our way in life.
Second, is our plan on getting to heaven based on feelings and emotions? Shouldn't we rather base our plan on repentance and a change in our attitudes and behavior? That, of course, would take a lot of effort in obeying God's commandments, striving to live out the beatitudes, faithfully receiving the Sacraments, avoiding sin, going out of our way to do good works.
As we strive to be prepared for the final coming of Christ, let us keep in mind that God so loved the world that He gave His only Son, so that everyone who believes in Him might not perish but might have eternal life (John 3:16). God offered the gift of salvation to the world, but people preferred darkness to light, because their works were evil (John 3:19). Whoever disobeys the Son will not see life, but the wrath of God remains upon him (John 3:36). God created us without us but He will not save us without us (St. Augustine). We must do our part and make the effort to cooperate with God's grace to be prepared for the coming of the Son of Man.
---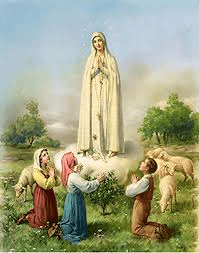 ADVENT RETREAT The date and time for our Advent Retreat has been set on Sunday, November 28, from 12pm to 5pm. Fr. Lou Aldrich will conduct it from California via ZOOM. Our parishioners can either join in from home or join us in the church. We will set up the big screen in the sanctuary. If you plan to join in from home, please register your email address with Arthur Tsai. The retreat will be about the messages of the Blessed Virgin Mary in Fatima and Akita.  
---

GIVING TUESDAY  Please drop your donations for Giving Tuesday in the collection during Mass or in the donation box.
---
PASTORAL COUNCIL  Attention all Pastoral Council members, our monthly meeting for November will be in the Conference Room after Mass.