---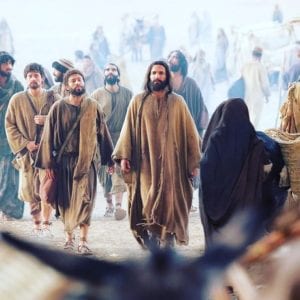 Foxes have dens and birds have nests
The story of Elijah and Elisha, and the things that Jesus said to those He called on His way to Jerusalem shows us that God calls us in many different ways. The actions of Elisha clearly demonstrate how some are called to leave everything behind; he slaughtered his oxen, burned his plowing equipment in order to cook the oxen and fed it to his people before leaving with Elijah. In the Gospel, Jesus says to one, "Let the dead bury their dead" (Lk 9:60), and to another, "No one who sets a hand to the plow and looks to what was left behind is fit for the kingdom of God" (Lk 9:62). These words may sound harsh; but they remind us that the Lord's call takes precedence even over one's own family and livelihood.
To begin a journey with Christ means to put Jesus in the center of our lives. To most of us, Jesus may not ask that we leave our families and homes, but that we help those who are homeless. Jesus may not ask us not to bury our dead relatives, but that we fight for the rights of the unborn that they might have a chance at life.
Following Christ is a choice. We can either say yes or no. According to St. Paul, we are free to choose either to live a life in the Spirit or to live a life in the flesh (Galatians 5:16-17). To live a life in the Spirit means to imitate Christ and to love as He loves; to live a life in the flesh means to put our own desires over what God wants for us. The option to give up the desires of the flesh is an opportunity for us to be free from the bondage of this world. Jesus freed us from the bondage of sin through His suffering, death and resurrection. In doing so, He has enabled us to freely make a very basic choice to live a new kind of life with Him. Christ wants us to follow Him freely out of love, so that we can, in turn, freely love others. Without freedom, one cannot love, for true love cannot be forced.
---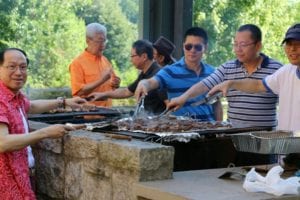 Our 4th of July BBQ will be held this year at Pickneyville Park (Soccer Complex), 4707 S. Old Peachtree Road, Norcross 30071. Come and join us from 10am to 1pm. Please register with Agnes or Anna.
---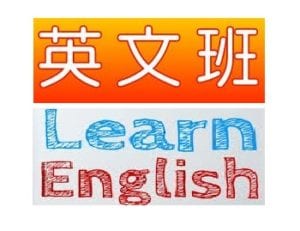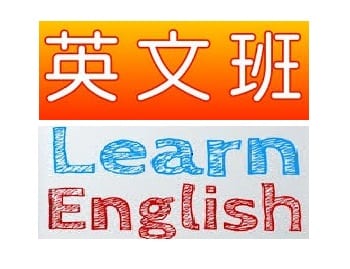 Beginning July 14, English classes will be offered in our church. Classes will be held on Sundays from 12:30 to 1:30 pm. Classes are free, but participants are asked to pay for the books and materials. The books, CDs and class materials cost around $35 per student and are yours to keep. Please sign up with Xiu Hong Chen so that we can determine how many books we need to order.
---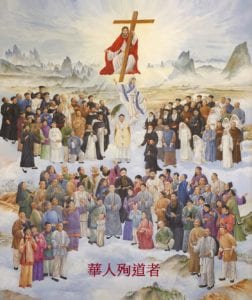 On Sunday, July 7th, the Holy Name of Jesus Chinese Mission will celebrate the feast day of the Holy Martyrs of China. On October 1, 2000, Pope John Paul II officially canonized 120 Chinese Martyrs from the 17th century to 1930. Let us imitate the Chinese Martyrs for their unyielding faith and love for God. At the same time, we also pray as one with the faithful in China.
---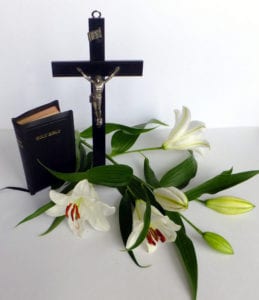 The Funeral Mass for Yur Hui Chai (Ky's dad) will be on Friday, July 5 at 1pm in our church. A Funeral Service and the Interment will be held on Saturday, July 6 at Winkenhofer Pine Ridge Funeral Home & Memorial Park (2950 Cobb Pkwy N, Kennesaw, GA 30152). Viewing will begin at 10am, one hour before the Funeral Service at the Funeral Home. After the Funeral Service, a lunch reception will be held at Pacific Buffet (2475 Chastain Meadows Pkwy NW, Marietta, GA 30066).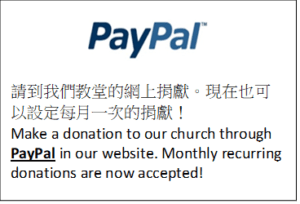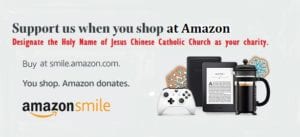 ---