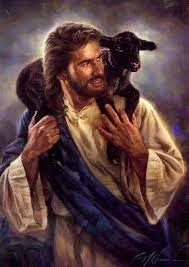 Jesus Christ the Good Shepherd
In the Book of the prophet Ezekiel chapter 34, God tells Ezekiel to prophesy against the shepherds of Israel; i.e., the leaders of the people: "Woe to the shepherds of Israel who have been pasturing themselves! You consumed milk, wore wool, and slaughtered fatlings, but the flock you did not pasture. You did not strengthen the weak nor heal the sick nor bind up the injured. You did not bring back the stray or seek the lost but ruled them harshly and brutally." (Ezekiel 34:2-4) Then God made a promise: "I am coming against these shepherds. I will take my sheep out of their hand and put a stop to their shepherding my flock, so that these shepherds will no longer pasture them. I will deliver my flock from their mouths so it will not become their food. For thus says the Lord GOD: Look! I myself will search for my sheep and seek them out." (Ezekiel 34:10-11)
When Jesus told the people, "I am the Good Shepherd" in John 10:11, He was making a Messianic claim – that He was the Shepherd in Ezekiel – that is, God Himself who has come to shepherd His people. Jesus did what the prophecy said: He came and strengthened the weak, healed the sick and made whole again the injured. He came to seek out the sinners – those who have lost their way to God and brought them back. He is the gentle, compassionate and merciful Shepherd of Isaiah: "Like a shepherd He feeds His flock; in His arms He gathers the lambs, carrying them in His bosom, leading the ewes with care." (Isaiah 40:11)
The bad shepherds not only neglected the sheep but also took advantage of them (consuming their milk, wool and slaughtering them). Unlike the bad shepherds who did not love the sheep, Jesus loved His sheep; He loved them so much that He laid down His life for them.
Some people can't understand why a loving God would send His only Son into the world to die on the Cross. The answer to that dilemma can be found in what Jesus said, "This is why the Father loves me, because I lay down my life in order to take it up again." (John 10:17) God the Father sent His only Son into the world not merely to die on the Cross out of His love for man, but to rise from the dead in order to triumph over sin and death. If Jesus died on the Cross without rising from the dead, He would just have been a martyr. But the Father's will was not for His Son to be just another martyr, but that He should triumph over sin and death in His Resurrection to be the Savior of the world. Jesus Christ, the Good Shepherd, is in fact, our Savior.
Jesus is truly the Good Shepherd of whom David rejoices in Psalm 23; each word in this psalm holds true for Jesus Christ our Savior:  "The Lord is my shepherd, I shall not want; He makes me lie down in green pastures. He leads me beside still waters; He restores my soul. He leads me in paths of righteousness for His name's sake. Even though I walk through the valley of the shadow of death, I fear no evil; for you are with me; your rod and your staff, they comfort me. You prepare a table before me in the presence of my enemies; you anoint my head with oil, my cup overflows. Surely goodness and mercy shall follow me all the days of my life; and I shall dwell in the house of the Lord forever." (Psalm 23: 1-6)
---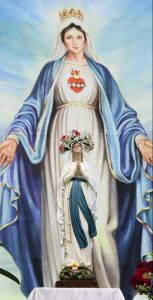 The May Crowning of Our Lady will be after the 10:30 am Mass on May 2nd. All parishioners are invited to bring flowers from their home gardens to offer to the Blessed Virgin Mary, the Mother of God.
---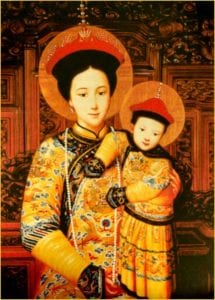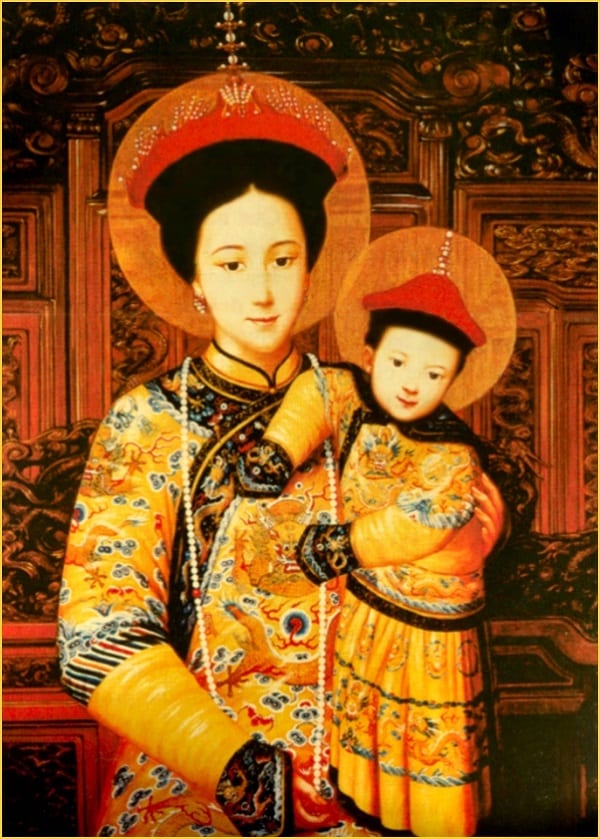 On Mother's Day, May 9, 2021, our church will celebrate the Feast Day of Our Lady of China with a special Mass and flowers for the mothers of our parish. If you have special intentions for the Mother's Day Mass, please fill out the special envelope for Mother's Day.
---
Thank you to Catholic Foundation of North Georgia for donating $2,000 to our church. These funds will be used for our much needed roof repairs.
---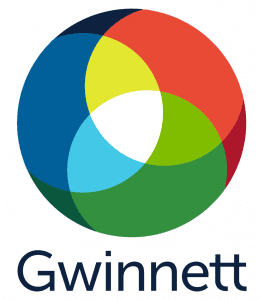 Thank you to Gwinnett County for donating disposable masks and hand sanitizer refills to our church.