Dear Parishioners,
With the rise of hate crimes and incidents targeted against Asians in the past year, the Asian American communities have an additional heavy burden to carry, in addition to the pandemic. As a faith community, I enjoin all our parishioners to pray for the victims of hate, and in addition, for the protection of the innocent, the healing of the wounds of racial hatred, and an end to racial violence.
If you have experienced or witnessed hate, and would like someone to talk to, please don't hesitate to contact me personally. Our church community is here to help you. In addition, there are various resources that are available. May God keep you and your family safe.   
Fr. Bill Hao
---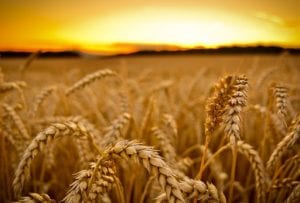 A Grain of Wheat
The story of Jesus raising Lazarus from the dead contains a remarkable lesson which teaches us how to deal with the death of a loved one. This story shows us that Jesus Christ is more powerful than death; He gave life back to Lazarus, who had been dead for four days. In times of grief, we know that like Martha and Mary, we have Jesus to turn to. At a deeper level, this miracle is about hope that, in times of suffering and grief, is brought to life in us through Jesus Christ. Knowing the answers as to when and why someone dies does not guarantee that we will be consoled in times of grief; it is far better to have faith and hope – a hope that is based on Christ's promise that those who believe in Him shall have eternal life. It is a grace-filled moment when we acknowledge that this is enough.
In another part of John's Gospel where Jesus teaches us a new perspective on death, He said: "Unless a grain of wheat falls to the ground and dies, it remains just a grain of wheat; but if it dies, it produces much fruit. Whoever loves his life loses it, and whoever hates his life in this world will preserve it for eternal life" (John 12:24-25). Here, loving life means putting the things of this world above God and neighbor, and the most important thing in life is to seek one's own pleasures. Hating one's life means avoiding the seductions of worldly things; it also means putting God and neighbor first.
Each and every person in the world is like a grain of wheat. Anyone who lives for himself remains just a grain of wheat that is not planted; and if it does not get planted, it will eventually rot and die. On the other hand, it is only when one dies to self and lives for God and neighbor that he is like a seed that is planted; eventually, he becomes a plant that produces much fruit. The question that we must reflect upon today are these: Is life only about living for oneself and pursuing one's own pleasures? Do we want to remain like the unplanted seed, or do we want to be planted and yield much fruit? The American poet, W. H. Auden once said: "We must love one another or die."
---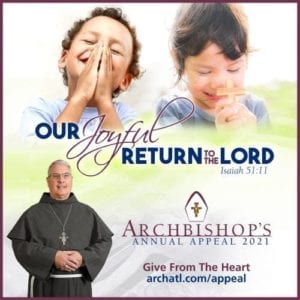 The Archbishops Annual Appeal (AAA) for 2021 has begun. As of this week, we have collected $3,485. We still need $1,815 to meet our goal of $5,300. Thank you for your support!
---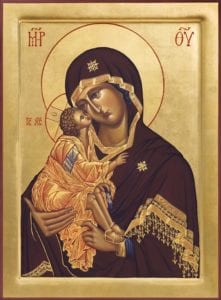 Miss Manuela Lu will conduct an Icon Drawing class for beginners from April to June, 2021. Classes will be on the third Sundays from 11:45am to 2:30pm.The goal of these classes is to cultivate sacred talents in the church. The classes are free of charge except for the materials used. If you are interested in joining this class, please contact Miss Lu.
---
Prayer List:Agnes Lam,Shuang-san Wang,Bo Hao Pan,Winnie Lee,Anni Lee,Pat Hui,Cao é Shen.