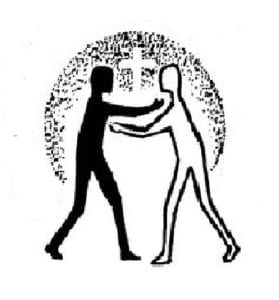 Reconciliation in the Church
In the First Reading, the Lord appointed the prophet Ezekiel as watchman for the house of Israel. In that role, Ezekiel was responsible for speaking out and dissuading the wicked from their evil ways. If the wicked refuses to turn from his evil ways, they shall die for their guilt, but Ezekiel would have done what was right. Does that mean we are also responsible for pointing out other people's evil ways? Regardless of whether you answer yes or no, we must beware of the thin line that separates righteousness for God and self-righteousness. We need to know what our intention is for pointing out other people's evil ways. We need to know why we want to point out the intentions of others' sinful ways. If the intention is related to pride or any selfish reason, it will be self-righteousness. On the other hand, if the intention is love for God and genuine concern for the well-being of sinners' souls, it will be righteousness for God.
Today's Gospel reading gives us another perspective; it tells us what to do "if your brother sins against you." The process seems straightforward: first, talk to him about it privately. If he does not listen to you, call two or three witnesses. If he still does not listen, tell the Church. If he does not listen to the Church, then treat him as an outsider. The reason for the involvement of the Church in matters like this is because in the Church, we live as a community of brothers and sisters in Christ. Underneath this series of steps lies a deeper meaning which challenges us to examine the intent for which it was written, which is peace and reconciliation among brothers in the Church.
Indeed, today's Gospel reading of Matthew chapter 18 verses 15-20 merely presents one side of the equation; next Sunday's Gospel reading of the succeeding verses 21-35 presents the other side, which is to forgive your brother not seven times, but seventy seven times. There will be many times when Christians choose to "turn the other cheek" and "go the extra mile" in the spirit of forbearance and patient forgiveness (Matt. 5:38-42). But in the context of today's Gospel, the sin cannot be overlooked because it may be due to a deeper problem which poses a danger to the sinner. Therefore, the offended brother should not ignore the sin, nor should he hastily insist on his own "rights" and rashly "convict" the sinner. Rather, the offended brother must go to the sinner and try to gain him back as a brother, for he is in need of repentance, healing and reconciliation. A Christian disciple must look after the spiritual well-being of a brother and readily forgive him if he genuinely seeks forgiveness. Otherwise, one who is unforgiving risks being denied forgiveness by God himself.
We need to relearn from Matthew chapter 18 the process of reconciliation among brothers. We must avoid physical violence, as well as verbal and emotional abuse: hurtful words and actions that violate the dignity of other human beings. The intent of discipline in the Church must be the reconciliation of those who are lost and who have gone astray. When opportunity lends itself, we also must do what we can to bring a brother to reconciliation. The forgiving love of Jesus is so strong that it brings together the sinner and the offended brother. Through reconciliation, relationships among Christian brothers are restored, and their common relationship to God is reaffirmed in Jesus Christ.
---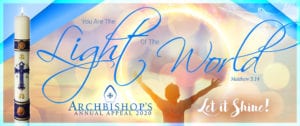 For fiscal year 2020-2021, the goal for our church's Archbishop's Annual Appeal is $5,200. Total donations so far is $4,655. We still need $545 to reach our goal. Thank you for your support!
---
Faith Formation has gone online! Online classes for children, teens and adults are now posted in our church website. Lessons will continue to be added, so check our website frequently.
---

If you have used ink cartridges, don't throw them away! Please bring them to the church office. Every ink cartridge we recycle gives us $2 off for our next ink purchase. Any size ink cartridge is accepted.