EUCHARISTIC REVIVAL
The Church needs healing and the world needs the Church! Many of us are separated from the very source of our strength. Jesus Christ calls us to return to the source and summit of our faith – His Real Presence in the Eucharist! The National Eucharistic Revival movement hopes to renew the Church by enkindling in the faithful a living relationship with our Lord Jesus Christ in the Holy Eucharist.
The Holy Name of Jesus Chinese Catholic Mission is promoting this grassroots movement to all our parishioners and visitors. We are raising funds for several items including: a new monstrance, books, pamphlets, holy cards, devotional items, evangelization, etc. which will help us promote the Eucharistic Revival in our parish.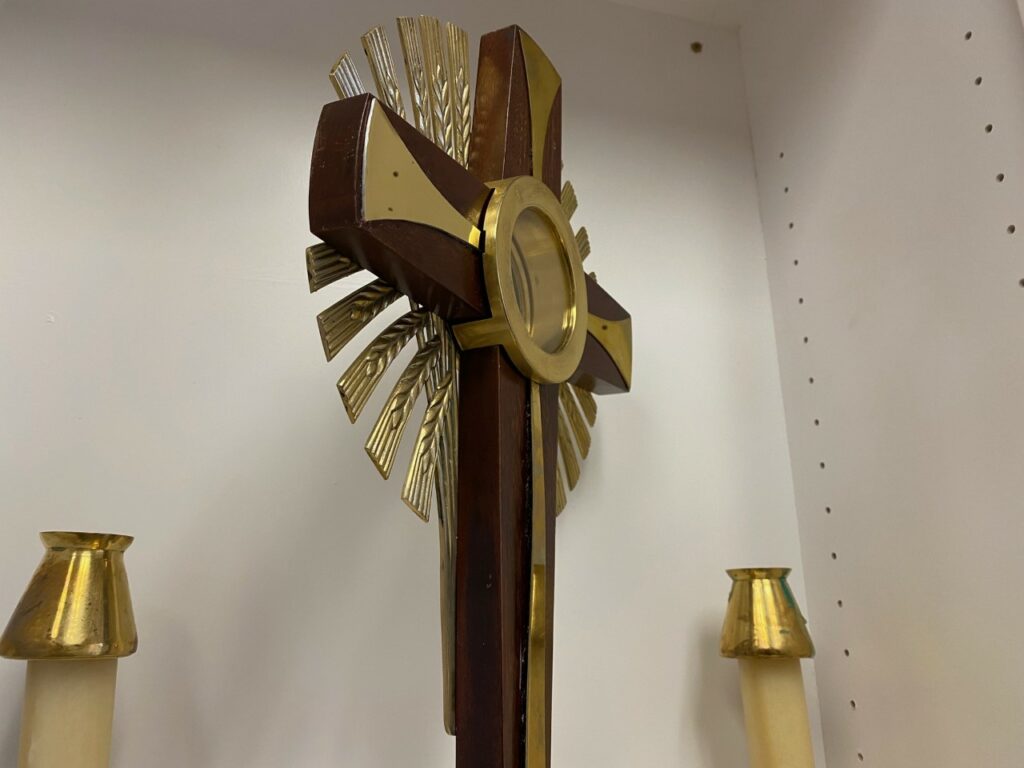 Our goal for #iGiveCatholic! this year is to raise $4,000 for a new monstrance for Eucharistic Adoration. Our old monstrance needs a rest. We have Eucharistic Adoration scheduled on Sundays from 9:30am to 12pm and on Tuesdays from 1:00pm to 4:00pm. Come and spend time with Jesus in His Real Presence in the Holy Eucharist. Share our story with your family and friends!
This year, Giving Tuesday is on November 29, 2022. Online donations to the iGiveCatholic website are accepted from November 14 to 29, 2022. Please go to the igivecatholic.org website (see icon below) and select HOLY NAME OF JESUS CHINESE CATHOLIC MISSION. You can also donate now by cash or check using the iGiveCatholic envelopes which are available in our church. Thank you!
Click on the icon below