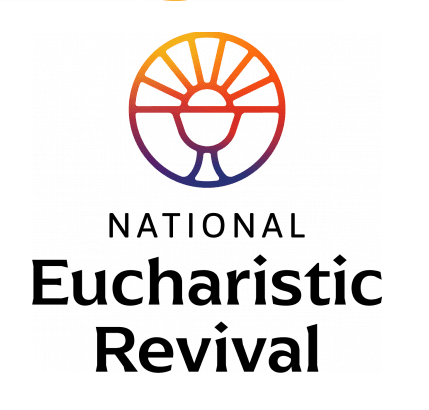 THE CHURCH NEEDS HEALING
AND THE WORLD NEEDS THE CHURCH.
Our world is hurting. We all need healing, yet many of us are separated from the very source of our strength. Jesus Christ invites us to return to the source and summit of our faith: His Real Presence in the Eucharist.
The National Eucharistic Revival is a movement to restore understanding and devotion to this great mystery. Eucharistic Revival is the response of the whole Catholic Church in the United States to this divine invitation. Our hope is to renew the Church by enkindling a living relationship with the Lord Jesus Christ in the Holy Eucharist.
What can you do?
You can become a Eucharistic revival missionary in your parish by making a commitment to daily prayer and making it a priority to attend Sunday Masses and Holy Days of Obligation. Also, by attending Mass more frequently during the week, spending some time each week in adoration of our Lord in the Blessed Sacrament and going regularly to confession. You can also become someone's prayer partner and share your testimony with others.