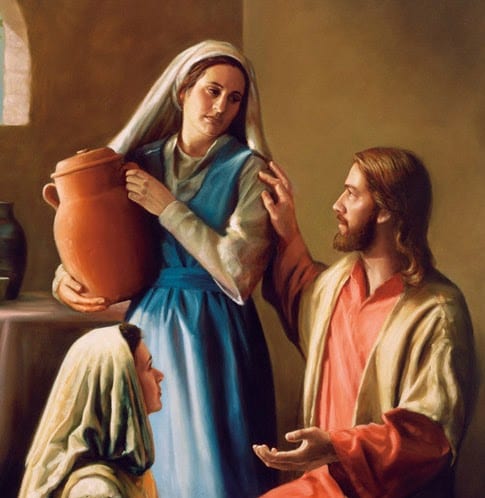 Martha of Bethany
The story of Martha and Mary from Luke 10:38-42 – what was that all about? Many commentaries say that Martha was too busy with domestic affairs and therefore failed to choose 'the better part,' which is, to keep still and listen to Jesus. That is true, but this Gospel passage is more than just being a Martha or a Mary.
'Martha was burdened with much serving (v40)' implies that Martha was doing a lot to serve one guest. Of course, Jesus is no ordinary guest, so it is quite possible that Martha was doing much more than what was required of the usual hospitality. But in doing so, Martha felt burdened. What happens when we become burdened? Our minds get pulled into many directions, our stress level goes up, we lose our inner peace, we become impatient and irritable. Conceivably, that was what was happening to Martha.
Mary sat at the feet of Jesus listening to Him speak (v39); naturally, it looked as if Mary was being idle, so Martha complained to Jesus, "Lord, do you not care that my sister has left me by myself to do the serving? Tell her to help me." (v40) Jesus' response says it all: "Martha, Martha, you are anxious and worried about many things. There is need of only one thing. Mary has chosen the better part and it will not be taken from her." (v41-42) It was a teaching moment for Martha that it was better to sit down and listen to Jesus, rather than to feel burdened in serving Him. Do you find yourself burdened serving the Lord? Then that is the right time to sit down and listen to Him.
How can we listen to Jesus if we can't see or hear Him? Jesus breathed the Holy Spirit to His disciples after the Resurrection (John 20:22), and after the Ascension, the Holy Spirit descended upon the disciples at Pentecost (Acts 2:1-4). Since then, the most common way that Jesus speaks to us is through the Holy Spirit, and the Holy Spirit speaks not to our ears, but to our hearts.
How can we listen to the Holy Spirit speak to our hearts? Naturally, the first thing to do is to invoke the Holy Spirit humbly and sincerely, for God does not despise a humble and contrite heart (Psalm 51:19). There are times when the Holy Spirit's presence can be more strongly felt than other times, but in either case, the next thing to do is to acknowledge His presence, and what better way to do that than to give praise and thanks to God! The next thing to do is to be open to God's will. As we give our assent to the will of God, we are at that moment choosing to go where God leads us. From there on, our hearts are disposed to listen to what God has to say to us.   
The Gospel passage does not tell us if Martha actually stopped what she was doing and sat down with Mary to listen to Jesus, but what's more important is what we will do when the Holy Spirit speaks to our hearts.
---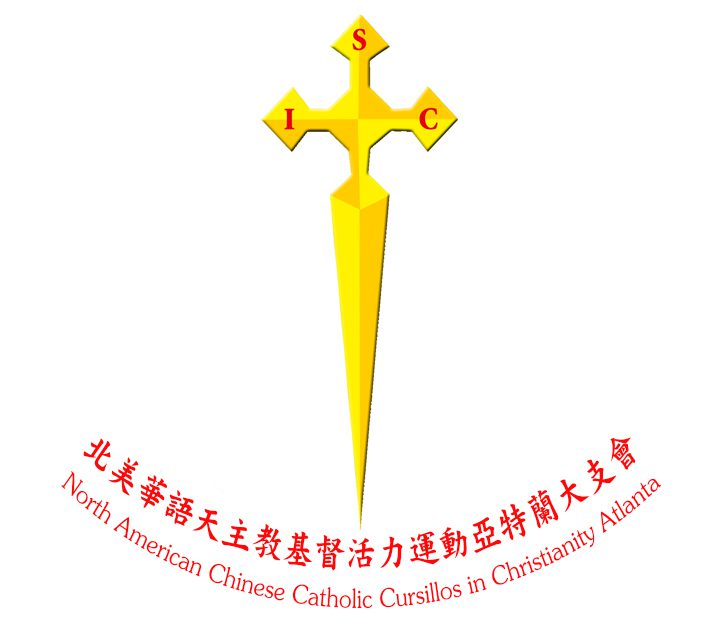 A reminder to all Chinese Cursillo participants that the Chinese Cursillo will be held from July 28 to 31. If you have any questions, please contact Andrew Shen or Angela Chang. Those who are not participating in the retreat are welcome to attend the closing ceremony at the Carmel Retreat Center on July 31 at 2 pm. We will still have Sunday Mass on July 31 at 10:30am here in our church.
---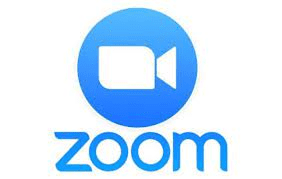 This is a reminder that Fr. Lou Aldrich has one more online spiritual seminar on July 23 via ZOOM. This seminar requires registration. Details about the seminar and the link to the online registration form have been posted on our church website, WeChat and LINE.
---
Prayer List: Jiang Mama, Carolyn Johnson, Alice Stanley, Pan Bohao, Wang Dacheng, Long Guorui, Zhang Qiang, Xu Taicheng and Qiu Laihao.