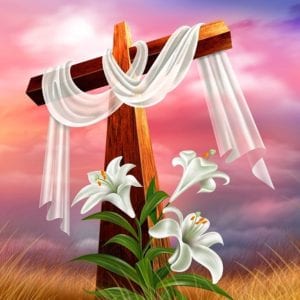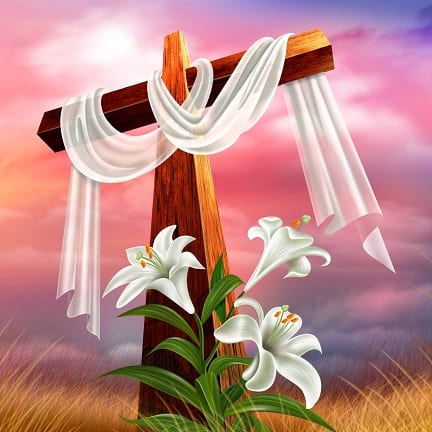 An Easter Message of Hope
The past year has been a difficult year for most people. Last year at Easter time, most churches were closed to the public and priests were offering private Masses. Life was seriously disrupted by a global pandemic, there was deep antagonism in society with a polarized election, natural disasters occurring in many places around the world, and a sharp increase in violence and hate crimes against innocent victims. And yet, despite all that has happened in the past year, here we are now, gathered together in our church to celebrate the Lord Jesus Christ, for He has risen from the dead!
The Resurrection of the Lord brings hope on many levels. In the ultimate sense, we hope for our destiny in glory, as St. Paul writes to the Romans (Rom 8:18-23):
I consider that the sufferings of this present time are as nothing compared with the glory to be revealed for us. For creation awaits with eager expectation the revelation of the children of God; for creation was made subject to futility, not of its own accord but because of the one who subjected it, in hope that creation itself would be set free from slavery to corruption and share in the glorious freedom of the children of God. We know that all creation is groaning in labor pains even until now; and not only that, but we ourselves, who have the firstfruits of the Spirit, we also groan within ourselves as we wait for adoption, the redemption of our bodies.
The Christian's ultimate hope is not to be rid of the body, and so enjoy living forever as a spirit that does not age or get sick in the bodily sense. Rather, it is awaiting the redemption of our bodies which will one day be transformed into glorified bodies, just like the resurrected Body of Christ. Scripture tells us that will happen at the resurrection of the dead, on the last day. At that time, the bodies of the righteous will come to life again as glorified bodies.
Many people say that having a glorified body on the last day is nice, but who knows how long that will occur? What can we hope for in the meantime?
Easter is also about personal renewal – a time to renew one's life and one's spirit. Those of you who have taken Lent seriously in improving yourselves, your relationships, your habits, your behavior, your prayer life know what I'm talking about. The changes that we have made in the past month have started to bear good results both physically and spiritually.  We do not want to go back; rather, we want to keep moving forward. The grace of God has enabled us to achieve these little successes, let's not waste it. These kinds of small successes are the kind of things that we can hope for in the meantime, while we await the redemption of our bodies.
---
Please congratulate our new brother and sister in Christ, Jonathan Nordike and Eva Mullins. Eva was received into the Church at the Easter Vigil and Jonathan will be received into the Church in a private ceremony on Easter Tuesday. Please also congratulate our First Holy Communicants Yuze Jiang and Yujia Wang. They will receive their First Holy Communion on Easter Sunday. Please keep them in your prayers.
---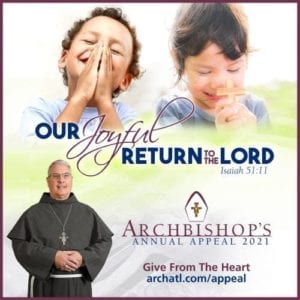 The Archbishops Annual Appeal (AAA) for 2021 has begun. As of this week, we have collected $4,135. We still need $1,165 to meet our goal of $5,300. Thank you for your support!
---
Miss Manuela Lu will conduct an Icon Drawing class for beginners from April to June, 2021. Classes will be on the third Sundays from 11:45am to 2:30pm.The goal of these classes is to cultivate sacred talents in the church. The classes are free of charge except for the materials used. If you are interested in joining this class, please contact Miss Lu.
---
Prayer List:Agnes Lam,Shuang-san Wang,Bo Hao Pan,Winnie Lee,Anni Lee,Pat Hui,Cao é Shen,Judy Su。