---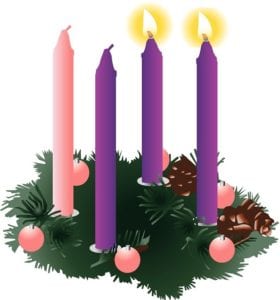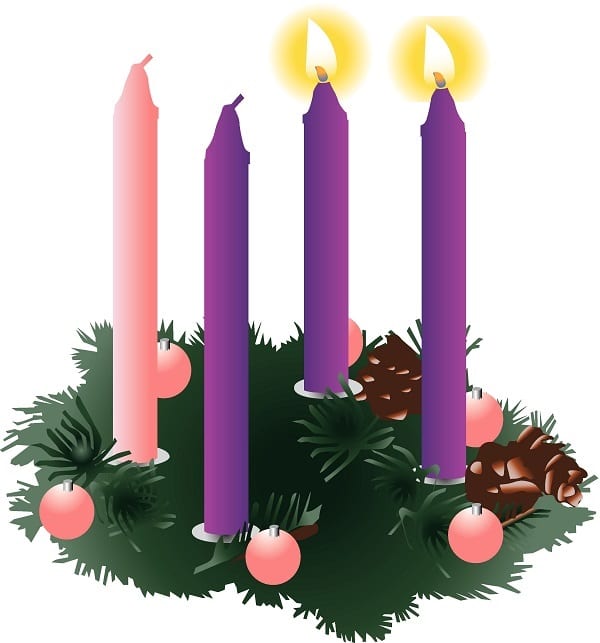 Time for Waiting
What would you say is the one thing that you waited for the most in your life? Chances are; your answer would be something that is personally significant for you. Waiting can be very difficult, especially when you're waiting for something that you feel will make your life better. However, each waiting period can be a blessing. From my personal experience, impatience blinds me from being open to God's will. However, if I wait patiently on God, then the outcome is always better than when I force things to happen. I have come to know the blessedness of waiting on God not as a result of one single spectacular experience, but of many, small daily experiences. As a result, it has enabled me to deepen and to strengthen my relationship with God.
On a much grander scale, this kind of blessed waiting has been around throughout human history. St. Paul writes: "When the fullness of time had come, God sent his Son, born of a woman, born under the law, to ransom those under the law, so that we might receive adoption. (Galatians 4:4-5)" The fullness of time began when Caesar Augustus was the Emperor of Rome, when Herod was the King of Judea, when in Nazareth there lived a carpenter by the name of Joseph and a young maiden named Mary.
Thirty years later, the Son of God, now a grown man, began His public ministry. This great event was announced, not by rich and powerful men, but by a single voice crying out in the wilderness. It was a man who lived in the desert, wore clothing made of camel's hair and fed on locusts and wild honey. It was John the Baptist who was given the honor to address all of history: "Prepare the way of the Lord."
Beyond the rise and fall of great nations what has survived? Whose word has endured? More than all the victories of war, or the pomp or pageantry of kings and queens, or the foremost advances in science and medicine; the good news of the Messiah is the one that will last forever.
---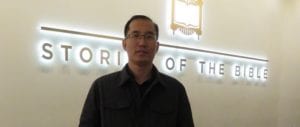 Please welcome Fr. Bai Jianmin. On Saturday, December 15th, he will give us a one-day retreat. The time is from 10:00 am to 12 noon, then from 1:30 to 3:30 pm. On Sunday, December 16th, he will also give a talk starting at 1:00 pm.
---
The time for the Mass during the Night for Christmas has been changed to 11:30 pm on December 24, 2018. The Mass during the Night will be celebrated in Chinese.
---
The Mass during the Day for Christmas will be celebrated at 3:30 pm on December 25, 2018. The Mass during the Day will be celebrated in Chinese. There will be a community potluck after Mass, Saint Nicholas for the children and a children's program. Come and join us in this celebration!
---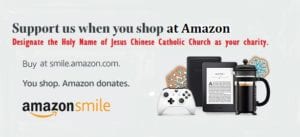 Shop at  Amazon Smile and Amazon donates to The Holy Name Of Jesus Chinese Catholic Church.

Make a donation to our church through PayPal in our website. Monthly recurring donations are now accepted!
Conference Room
Liturgy Committee meeting
12:30 pm today