---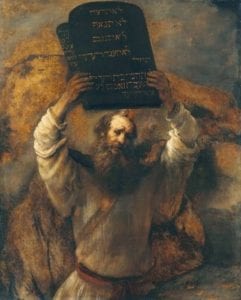 THE FIRST AMONG ALL THE COMMANDMENTS
In today's Gospel, one of the scribes asked Jesus, "Which is the first of all commandments?" In His response, Jesus first quoted the Shema from Deuteronomy 6:4-5, which says: "Hear, O Israel! The Lord our God is Lord alone! You shall love the Lord your God with all your heart, with all your soul, with all your mind, and with all your strength." Then Jesus continued: "And the second is this…" Quoting Leviticus 19:18, Jesus said: "You shall love your neighbor as yourself." The scribe's reply demonstrated that he fully agreed with what Jesus said; he replied, "You are right, Teacher; you have truly said that he is one, and there is no other but he. To love God with all our heart, and with all our understanding, and with all our strength, and to love our neighbor as ourselves is worth much more than all burnt offerings and sacrifices!"
The scribe in today's Gospel understood that the external action of burning offerings in the temple can never replace or even make up for the love that is in a person's heart. Loving God happens inside the heart: it is an ongoing faithfulness, a trustful surrender, a longing for holiness. But these things are not meant to be trapped inside the heart, but rather manifested by acts of faith, hope, trust and obedience to God's commandments. Some people mistakenly think that obedience to God reduces them to a slave who has to obey their master's command. However, this manner of thinking couldn't be farther from the truth. Jesus Himself was obedient to the Father even in giving up His own life, but Jesus was no slave; He was willing to suffer and die on the Cross because of His love for the Father and because of His love for us. Hence, our obedience to God's commands is an inevitable conclusion to love.
At the same time, we must never make the mistake of thinking that loving God and loving neighbor can be separated from each other. According to the First Letter of St. John: anyone who says, "I love God," but hates his brother is a liar; for whoever does not love a brother whom he has seen cannot love God whom he has not seen (1Jn4:20). On the other hand, anyone who says, "I love you," but has no love for God is either lying or does not understand what true love is; the First Letter of John puts it this way: "because love is of God, everyone who loves is begotten by God and knows God; whoever does not love does not know God, for God is love" (1Jn 4:7-8).
---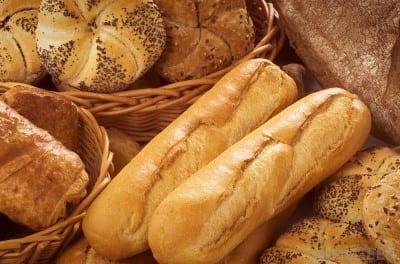 Thanksgiving Day Mass   
Thanksgiving Day is the day for us to give thanks to God for all the blessings we have received throughout the year. On November 22, 2018 our church community will have its annual Thanksgiving Mass. Following our faith tradition, bread will be blessed and distributed to each family after Mass. A potluck lunch follows after. Come and join us in fellowship on this special day!
---

Our church website has been redesigned with new features. Visitors to the website can now choose from the main menu either Traditional Chinese, Simplified Chinese or English. The viewer can also go to the bottom of the webpage to switch between languages. The new website also provides new resources to help you grow in faith. Check out our new website at hnojatl.org!
---
Reminder:
Pastoral council meeting today 12:30 pm
Finance council meeting today 1:30 pm
---