---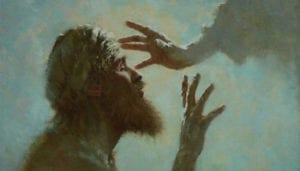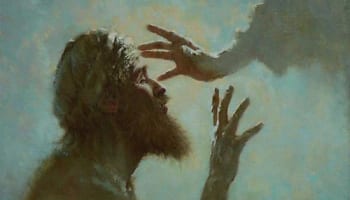 MASTER! I WANT TO SEE!
In Mark's Gospel there were two miracles in which Jesus healed the blind. The first miracle happened in Bethsaida and was recorded in Mark 8:22-26. This miracle is interesting because the blind man was able to see clearly only after Jesus laid His hands on him a second time. Soon after this miracle, Jesus asked His disciples: "Who do people say that I am?" (Mk 8:27). They said in reply, "John the Baptist, others Elijah, still others one of the prophets." (Mk 8:28). Jesus asked His disciples a second time: "But who do you say that I am?" And Peter finally said in reply, "You are the Messiah." (Mk 8:29). Just as Jesus had to lay His hands on the blind man a second time before he could see clearly, Jesus also had to ask His disciples a second time before one of them was able to confess His true identity. In this way, Mark shows us that the miracle is not simply about restoring sight to a blind man; it also corresponds to the gradual recognition of Jesus' true identity by His disciples.
The second miracle was the healing of the blind man Bartimaeus. Upon hearing that Jesus was passing by, He called out: "Jesus, Son of David, have pity on me!" (Mk 10:47). It is quite remarkable that Bartimaeus called Jesus "Son of David" because at that time, the people understood very well that the title "Son of David" was a Messianic title. In the Second Book of Samuel, God promised David an heir who will rule forever: "And when your time comes and you rest with your ancestors, I will raise up your heir after you, sprung from your loins, and I will make his kingdom firm. It is he who shall build a house for my name. And I will make his royal throne firm forever" (2Sam 7:12-13). In addition, the title "Son of David" is mentioned explicitly in the Psalms of Solomon, which says: "Raise up for them their king, the son of David, at the time which you have chosen, O God, to reign over Israel your servant" (17:21). Some of the people were already acknowledging Jesus as the Messiah; no wonder that soon after this miracle, Jesus entered Jerusalem amidst the crowds shouting: "Hosanna! Blessed is he who comes in the name of the Lord! Blessed is the kingdom of our father David that is to come! Hosanna in the highest!" (Mk 11:9-10).
Throughout His journey, Jesus had been sharing with His disciples the truths about Himself, His mission and what it means to be His disciple. However, His disciples have been spiritually blind because at that point in time, they still have failed to accept what Jesus had been telling them about His impending suffering and death. As long as they cannot understand the connection between His passion and His being the Messiah, they remain blind. Only by the gift of faith can one understand the true meaning of the death of Jesus on the Cross. Only by such a miracle of God's grace can one see in the crucified Christ the Messiah and Savior of the world.
---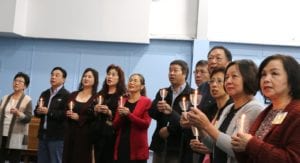 Congratulations to our new Pastoral Council members: Louisa Shur,Angela Ooi,Francis Che,Agnes Lam,Daisy Tsui,Cheston Chan,Arthur Tsai,Paul Ku,Anna Wen,Guokai Qiu,Xiuhong Chen,Antonia Fu。
---
All Saints Day
All Saints Day is a Holy Day of Obligation, which means that the faithful are obligated to attend Mass. Here is our Mass schedule for All Saints Day, Thursday, November 1: Mass in Chinese at 12 noon and Mass in Chinese at 7:00 pm.
---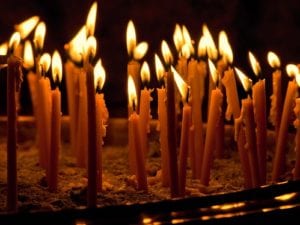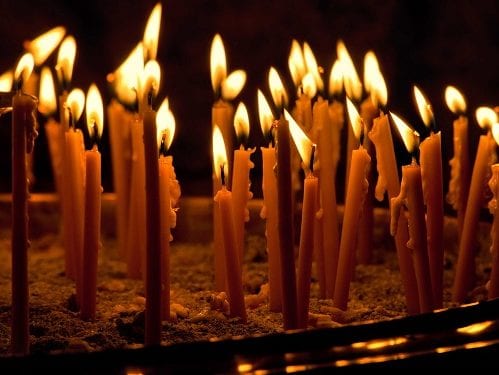 All Souls Day
We will have two Masses in Commemoration of All the Faithful Departed on Friday, November 2: Mass in Chinese at 12 noon, and Mass in English at 7:00 pm. For the benefit of our parishioners who cannot come to church on November 2, you may bring framed pictures of your departed loved ones to church for a special prayer for the dead after the 10:30 am Mass on Sunday, November 4th.
---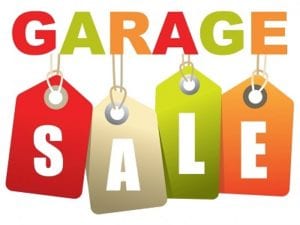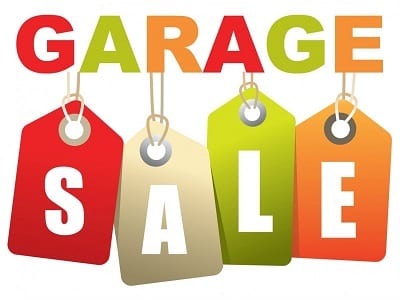 The Holy Name of Jesus Chinese Catholic Mission's Clearance Garage Sale is on Saturday, November 3! Please do not bring items for sale to the church. We want to clear out the items as much as possible.
---
The Mass on Monday, October 29, 2018 will be at 1:00 pm.
---