---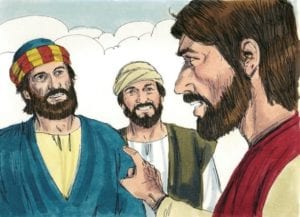 PLACES OF HONOR
James and John believed that Jesus is the Messiah; they believed that He will eventually establish God's kingdom, therefore they asked Him to put each of them in places of honor – one on His right and the other on His left. It is not the case that James and John desired honor without having to go through hardship; both of them were very willing to "drink the cup" that Jesus would drink; which means that they were willing to suffer along with Jesus. But in asking for places of honor, they did not understand the way how God's kingdom works.
Many people aspire for places of honor because it makes them look great. Jesus, however, teaches a completely different kind of greatness: Do not go after places of honor for the recognition and privilege that comes with it; rather, consider personal sacrifice and service to others as the true measure of greatness. In the eyes of the world, success is measured with titles of honor, or the position one has in an organization, or the size of one's salary. Ambitious people who promote themselves are rewarded. In contrast, Jesus gives us a different kind of ambition that is measured in terms of serving others. A person who has this kind of ambition is more concerned with the service he renders to God and his fellowmen than with the honor and privilege that he can get out of it. He aims to give more to the world than what he can take from it.
Jesus tells His disciples that "the Son of Man came not to be served but to serve, and to give his life as a ransom for many." (Mark 10:45) The use of the word "ransom" evokes salvation through purchase; the freeing of "many" from the slavery of sin. Jesus' death was indeed a ransom; His blood was shed for the forgiveness of sins of many. Jesus also said, "Do this in memory of me." (Luke 22:19) Jesus' words take on a new meaning in this Gospel passage: In memory of me, are you, too, willing to give up your life for the sake of others?
---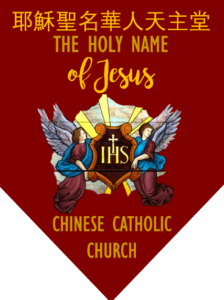 October 21, 2018
Commissioning of Pastoral Council members today at the 10:30 am Mass
New Pastoral Council Members:
We are grateful for the trust you are placing in us and accept this ministry within our community.
We pledge ourselves to serve you with joy, love and enthusiasm.
We will work to help to build the life of the Christian community in our Parish and Diocese.
We will try to be conscious of the needs of all our parishioners and to make Christ present for everyone, following his example as one who served.
We ask your prayerful support, encouragement and insights as we commit ourselves to serve this community.
---

What is #iGiveCatholic?
November 27, 2018 is Giving Tuesday, which is a day in which people all over the country give back in thanksgiving for what they have received during the past year. Catholics observe Giving Tuesday with #iGiveCatholic. The goal of the #iGiveCatholic is to rally our Catholic communities across the country in support of the organizations that shape our souls: our parishes, schools, and nonprofit ministries. For Catholics, generosity and giving have a profound meaning. As children of God, giving back to God is the ultimate expression of stewardship as we preserve our Catholic heritage for future generations. As a new mission church, we at the Holy Name of Jesus Chinese Catholic Mission need the support of everyone to grow our parish community: to afford a full-time priest, to fund evangelization activities, to pay off our loan, to fix the roof leak and to finish the second floor of our classroom building, to renovate the children's playground, to repaint the exterior of our buildings, to build a suitable sanctuary, etc. Let us be a part of #iGiveCatholic by giving and encouraging all our friends and relatives to give. Even a little donation goes a long way whenever God is there!
---