---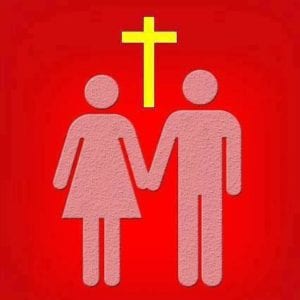 MARRIAGE AND THE QUESTION OF DIVORCE
In the first creation story of the Old Testament, God instituted marriage as the pinnacle of creation: On the sixth day: "God created man in his image; in the divine image he created him; male and female he created them. God blessed them, saying: 'Be fertile and multiply, fill the earth and subdue it.'" (Genesis 1: 27-28) In the second creation story, God said: "It is not good that the man should be alone; I will make him a helper fit for him." So the LORD God took one of his ribs and made it into a woman. The woman is bone of his bones and flesh of his flesh; therefore a man leaves his father and his mother and cleaves to his wife, and they become one flesh. (Genesis 2:18-24)
In Mark's Gospel, the Pharisees asked Jesus, "Is it lawful for a man to divorce his wife? Moses allowed a man to write a certificate of divorce, and to put her away." (Mark 10:2-4) Jesus answered: "For your hardness of heart he wrote you this commandment. But from the beginning of creation, God made them male and female. For this reason a man shall leave his father and mother and be joined to his wife, and the two shall become one flesh. So they are no longer two but one flesh. What therefore God has joined together, let not man put asunder." (Mark 10:5-9) That is the first principle. Marriage is for continuing life; therefore it needs one man and one woman. The second principle is: Married couples should commit to their spouses for life. Although sin and human weakness can make their marriage commitment difficult, Jesus pointed out that divorce was not what God wanted, and ideally, it's not what married couples should accept.
St. Augustine said that there are three benefits of marriage: offspring, fidelity and sacrament. According to him, the most important among these three is sacrament, because married couples can remain married without offspring or fidelity, but they cannot remain married without the indissolubility of the sacrament of marriage. The Church must uphold the principle of life-long marriage, while recognizing that in a broken world this is not always achievable. So there will be cases where civil divorce is permitted. Therefore, although the Catechism of the Catholic Church states: "Divorce is a grave offense against the natural law. It claims to break the contract, to which the spouses freely consented, to live with each other till death." (CCC 2384), it also states: "If civil divorce remains the only possible way of ensuring certain legal rights, the care of the children, or the protection of inheritance, it can be tolerated and does not constitute a moral offense." (CCC 2383) This paragraph in the Catechism envisions a situation where one spouse is so abusive or destructive in their unrepented bad behavior that divorce remains the only legal way to protect the other spouse and the children.
---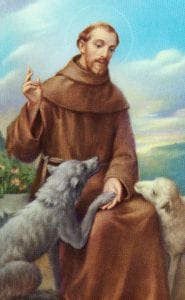 BLESSING OF ST. FRANCIS MEDALS
The Feast Day of St. Francis of Assisi was last Thursday, October 4. St. Francis is well known for his love of God's creation, which he expressed so beautifully with his "Canticle of the Sun." St. Francis is also known for his love of poverty, in which he renounced wealth to espouse "Lady Poverty." In honor of this feast day, we will have the blessing of St. Francis medals after all Masses today. These medals will be given to families to put on the collar of their pets. God bless you all!
---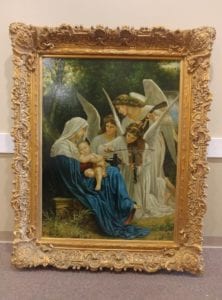 PAINTING DONATION
Thank you to the Archdiocese of Atlanta Office of Vocations for donating a magnificent oil painting of the Blessed Mother with the Baby Jesus and Angels. It is a beautiful addition to our church!
---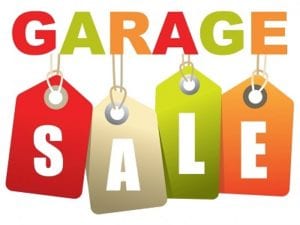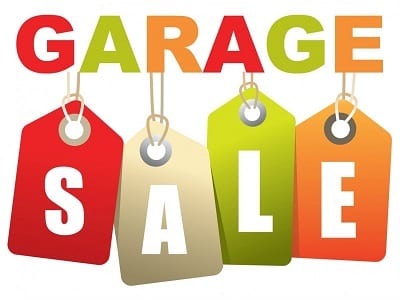 The Holy Name of Jesus Chinese Catholic Mission's Fall Garage Sale is on Saturday, October 20! Please bring items for sale to the church on or before Friday, October 12.  Items must be in saleable and working condition. The best items for sale are clothing, accessories, kitchen and dining items, small kitchen appliances, small furniture, office items, home décor and similar items. Please do not bring old books and magazines, tapes and VCRs, old TVs, radios or electronics. Only new and modern electronic items are saleable. 
---
Conference Room
Finance Council Meeting on July 15 at 1:30pm.
---